by

Another great family Promotion at HomeTown Buffets Thursday Family Night. 🙂 Thursday night Kids eat for $1.99 with regular adult meal purchased (2 kids per adult). Family night starts at 5pm and ends at 8pm. If you are in the Covina area they told me they will be starting their family night at 3:30pm! Call to double check 😉 
This new Promotion will run until February 29th. They are teaming up with National Geographic Kids Almanac 2016. You will have a chance to win one in this post keep on reading!! This is right up our alley since we are an Adventure family 😉
Every thursday from 5-8pm they will be hosting a different activity from Explorer activities to teach kids how to create and read a map, to understanding the wonders of the Rainforest.
The activities featured are:
Jan 14th- Lions,Tigers,and Bears -Oh My!
Jan 21st- Foods from Around the World 
Jan 28th- Photo Safari
Feb 4th- A trip to the Amazon
Feb 11th- Baby its Cold Outside 
Feb 25th- National Geographic Kids Almanac 2016 Activity Sheet and DVD Sweepstakes Giveaway 
As you see the kids Enjoy going over on Family Night 🙂
They love getting their own food 🙂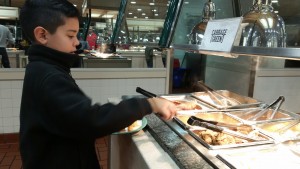 They had the Wild Animals DVD playing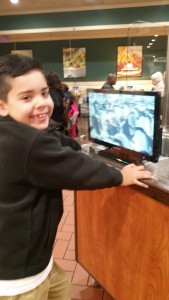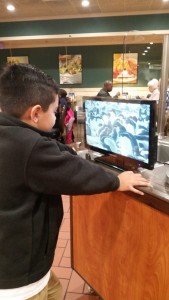 and you cant miss the Fresh Cotton Candy!!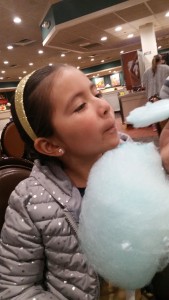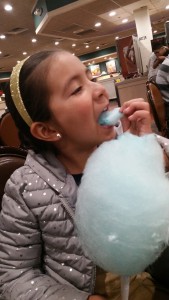 Since the kids so well when we go they always get dessert 🙂
Its always a great family night out 🙂 and you cant beat the $1.99 which includes all their food,drink and dessert!!!
Now you all have a Chance to win a Prize Pack including—— A copy of National Geographic Kids Almanac 2016, a Copy of Really Wild Animals DVD and 4 Meal passes to use when you want! to enter ask your kids what their favorite animal is and comment below Sharing,Liking and Commenting of FaceBook gives you more entries!!! This Contest is Over on Monday Feb 1st!
There is also a chance to win a Sweepstakes featuring a 5 day/4night trip for a family of 4 to West Palm Beach Florida, Courtesy of VisitFlorida.com 🙂 The Prize Pack includes Air Transportation, Hotel, Admission to Lion County Safari, a $250 Visa Gift Card a Copy of the National Geographic Kids Almanac 2016 a DVD set and More!!!! Enter at http://www.natgeokidssweeps.com 







by