Heritage Park Cerritos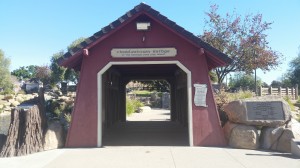 A while back a Friend on Facebook posted pictures of her family over @HeritageParkCerritos. I saw the pics and right away I new this was a must!! It was the last day of winter break and I wanted to end with a fun little Adventure 🙂 lucky for us the majority of schools had already gone back to school, So I new things weren't going to be so crowded.
This right here is the Play Island and thats exactly what it is.Little buildings in the center surrounded by water. The kids ran around and we discovered that almost all the little buildings have slides,bridges,steps all sorts of things inside! The is awesome for a hot day nice and shady inside and plenty to do 🙂 We loved running around exploring it all. You go in one side and you really don't know whats next. We were fortunate and had a very sunny day Im sure you can tell by the pics, but you still get the idea 🙂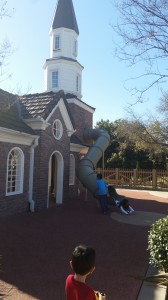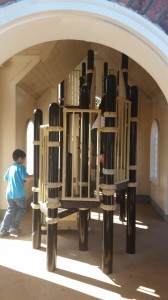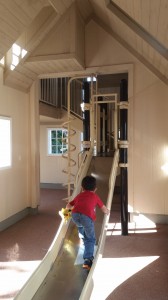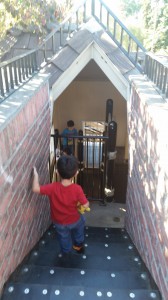 Once we were done checking out all the buildings we found ………This Boat!!!!!!!!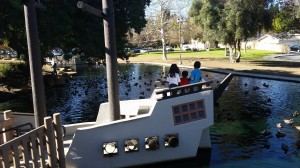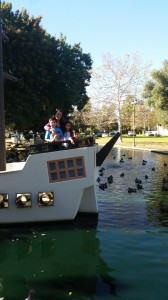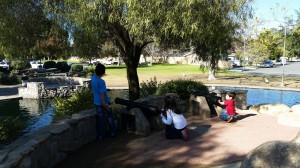 You will find Cannons all around 🙂
You will see A lot of Ducks and Turtles 🙂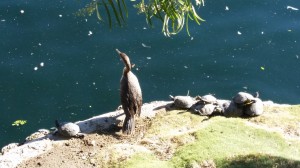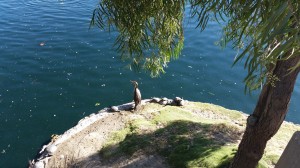 And outside the Island you have a Regular Playground 🙂
There is plenty of Benches for Picnicking and the Restrooms were nice and clean. Heritage Park is about 30miles away but we felt it was worth the drive. We didn't take our lunch we went to a nearby Chik Fil A it was about a mile away. Had our Lunch and went on over to Explore The Cerritos Library. When we entered the Library we knew we were in for a treat 🙂 as soon as you walk in you have this Beautiful Aquarium.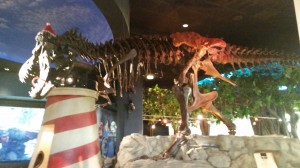 Amazing!!!!!!!!!!!! All this Inside!!!! We were so Excited, so glad we came.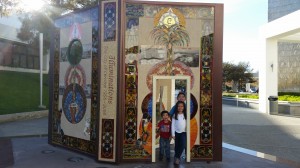 Heritage Park

 is over at 18600 Bloomfield Ave. Cerritos Ca 90703 
Phone 562-916-8570
Open Monday-Friday 10am-9:30pm
Saturday and Sunday 10am-6pm (fall and winter) 10am-8pm (spring and summer)
Cerritos Library is over at 18025 Bloomfield Ave. Cerritos Ca 90703 Open Monday-Friday 10am-9pm Saturday 9am-5pm and Sundays 1-5pm